Calcium Aluminate Clinker &
High Purity Fused Calcium Aluminate Cements
Calcium Aluminate Clinker (cement) is a great choice of refractory raw material for monolithic refractories, and in some cases for refractory bricks as well. Calcium aluminate offers the flexibility to work with has allowed refractory castable technology to grow from simple conventional gun mixes and castables to formulations and installation systems that have significantly enhanced the refractory products' longer lasting, lower cost properties.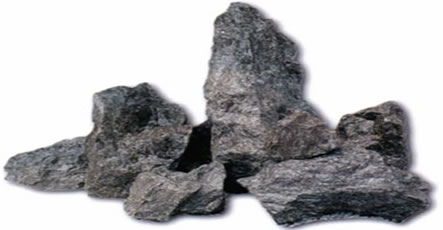 Monolithic refractory technology has grown to include calcium aluminate cements in many products with enhanced properties and installation systems such as low cement, ultra-low cement, low moisture, high density, self-flowing, pump-able and formless (shotcrete) castables.
KT refractories offer the full range of calcium aluminate clinker /cement, allowing the refractory formulator to benefit of maximization the cost / benefit ratio. Our plant in China manufactures cements with alumina content (purity level) ranging from 40% to 80%. All of these cements offer a high level of the calcium aluminate (CA) phase, well known for its flow-ability and rapid strength gain.
Calcium Alumina Clinker/ Cement is made from calcium, alumina and small quantities of other raw materials, mixed in proper proportion, and fused. The composition of the main phase:C12A7,C3A,C2S etc. Calcium Alumina Clinker/ Cement has great features like
Low melting point, low Melt dreg viscidity, high mobility, short time become dreg
High dreg and material sulphur, good desulphurization, dephosphorization, deoxidetion, can absorb the impurity
Widely used in the process of LF,SKF,VHP, can increase the life-span of the ladle

For Aluminate Cement, please click here. Contact KT refractories for Calcium Aluminate Clinker, Calcium Aluminate Cement, or other refractory raw material to save you both time and money!

Call us at 1-877-365-2995 or email us at ConsumerService@KTRefractories.com for your refractory raw material, chemical additives or minerals need!
Calcium Aluminate Clinker / Cement Data Sheet:
Fusing Type
KTS-5
KTS-6
Chemical Composition (%)
TiO2
3-5
3-5
Al2O3
38-42
36-41
Fe2O3
1.5
1.5
CaO
48-52
49-54
MgO
≤1.5
≤1.5
TiO2
≤2.5
≤2.5
Test standard
KTB01013-2004
Packing
25 kg/bag or based on buyers requirement
Usage
Metallurgy
High Purity Fused Calcium Aluminate Cements Data Sheet:
AL-65
AL-70
AL-75
AL-80
Chemical Composition (%)
Al2O3
63.5-66.5
68.5-71.5
73.5-76.5
78.5-81.0
CaO
32.5-34.0
26.5-30.5
24.0-26.0
17.0-20.0
SiO2
≤0.5
Fe2O3
≤0.5
Specific Surface Area
(cm2/g) ≥ 5000
≥5000
≥5500
≥7000
Setting time
Initial setting (min)
≥40
≥45
≥30
≥15
Final setting (h)
≤6
≤6
≤6
≤6
Strength Cured for 24h (MPa)
Bending Strenght
≥6.0
≥5.0
≥4.5
≥4.0
Compressive Strength
≥45.0
≥40.0
≥40
≥35
Refractoriness (°C)
1560
1560
1790
1790
Test standard
KTB01013-2004
Packing
25 kg/bag
Usage
Monolithic additives