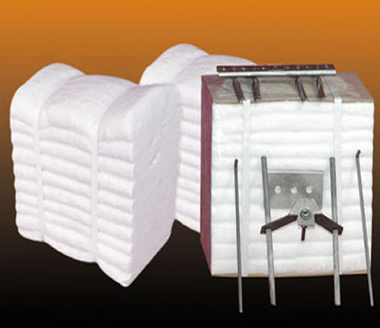 Ceramic Fiber Module
Ceramic fiber module has excellent refractory, energy saving and insulating effects, and it has low heat storage. Ceramic fiber module can be directly fixed on the shell of the industrial furnace; installation process is fast and easy. Ceramic fiber module improves the refractory and insulating integrity of furnaces and improves furnace construction process. KT Refractories has 2300F, 2600F, different sizes of ceramic fiber module in stock, and our ceramic fiber modules are made from high-quality spun fiber blanket, and then folded and compressed to certain storage with formal dimensions.
Call KT Refractories at 1-877-365-2995 to order Ceramic Fiber Module today!