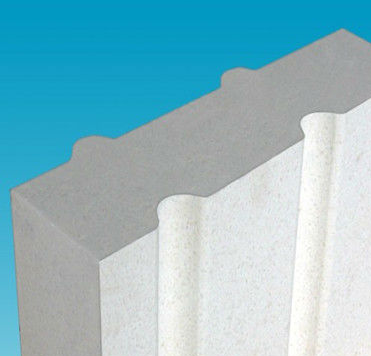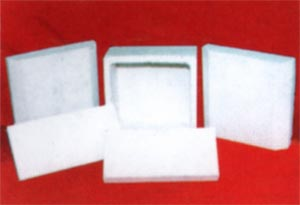 Silica Bricks
Silica Bricks are made of synthetic fused mullite or sintered mullite, pressed by selected shaping processes and fired in high temperature furnaces. Mullite bricks offer high density, low porosity, good hot strength and good sag resistance. Mullite bricks are preferred for high temperature, high load applications, such as at the hot end of regenerative chambers of glass melters, the superstructure of the furnace, and the arch of glass fiber melters, due to their excellent thermal properties, excellent strength at high temperature, great resistance to thermal shock, etc.
Other Refractory bricks with Mullite:
IFB with Mullite for light weight, high strength insulating properties, click here to view details of Insulating Firebricks (IFB) with Mullite
Corundum Mullite Bricks, click here to see Corrundum Mullite Bricks details.
Zircon Mullite Bricks, like high alumina bricks, zirconia bricks are used in the superstructure of glass melting tanks. However, they possess even higher strength and are more resistant to corrosion. Click here to see details of Zircon Mullite Bricks
KT Refractories distributes Silica Bricks, Corundum Mullite Bricks, Zircon Mullite Bricks and insulating firebrick with Mullite at the best quality with the most competitive prices worldwide.
Call 1-877-365-2995 to order Silica Bricks, Corundum Mullite Bricks, Zircon Mullite Bricks, insulating firebrick with Mullite and our fast, responsive customer service and reliable delivery service will save you both time and money!