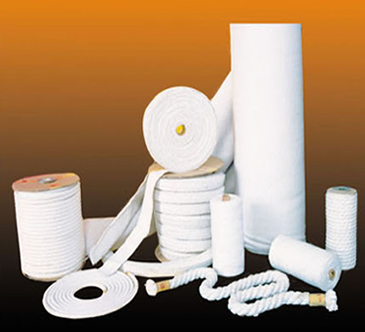 Ceramic Fiber Textile
Ceramic fiber textile includes the finished products of Ceramic Fiber Cloth, Ceramic Fiber Rope, Ceramic Fiber Belt, Ceramic Fiber Yarn, etc. Ceramic Fiber Textile is specially processed with ceramic fiber spun bulk, alkali-free glass filament, and high temperature resistant stainless alloy wires. Besides the above products, we can also make high temperature resistant textile according to the customers' demands for specific operating temperature, conditions, and performance.
KT Refractories stocks and distributes Ceramic Rope, ceramic fiber textile, etc. in Houston, TX. Call us today!