Fused Mullite
Fused Mullite is produced by electric furnace fusion of high purity alumina and high purity silica.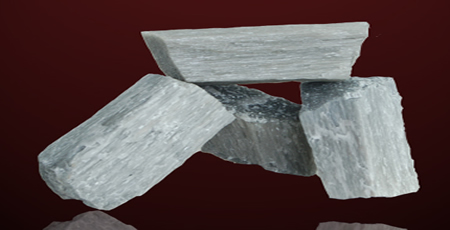 Fused Mullite is a needle-like alumina-silica grain that has great features including:
Low conductivity
Excellent thermal shock resistance
Excellent resistance to deformation under load
Fused Mullite is used in applications such as refractories for glass and steel industries, kiln furniture, investment casting as shell building materials, spark plug bodies, and many other applications.
Contact KT Refractories for Fused Mullite, refractory mullites, or other refractory raw material because we save you time and money!
Call us at 1-877-365-2995 or email us at ConsumerService@KTRefractories.com for your refractory raw material, chemical additives or minerals need!
Fused Mullite Data Sheet:
Type

Index

Guaranteed value
Typical value
Chemical Composition (%)
Al2O3
70-77
75.30
SiO2
22-29
24.08
Fe2O3
≤0.1
0.05
R2O3
≤0.5
0.18
RO
≤0.3
0.28
Mullite phase 3Al2O3 2SiO2 (%)
≥95
Glass phase (%)
≤5
Linear expansion coefficient (1/°C)
-6.0×10-6
Density of volume (g/cm3)
≥3.0
Refractoriness (°C)
≥1840
Grain size (mm)
5-3 3-1 1-0
Color
White or Grey
Test standard
KTB01006-2003
Packing
25 kg/plastic bag 1000 kg/plastic bag at buyer's option