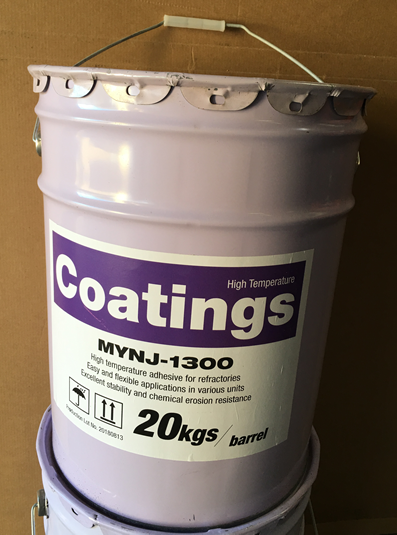 High Temperature Coating
High Temperature Coating is refractory paint and heat resistant coating. It provides aesthetic and durable protection for many surfaces. Our High Temperature Coating has refractoriness up to 1400°F.

Related New items - Ceramic Rigidizer Ceramic Rigidizer or so called Kaowool Rigidizer. Refractory CERAMICS RIGIDIZER can be applied to ceramic fiber blanet or Kaowool Blanket. Rigidizer is a colloidal silica compound for treating surfaces of ceramic fiber products to provide a degree of surface hardness and resistance to erosion.

Call KT Refractories at 1-877-365-2995 to order High Temperature Coating or Rigidizer!