Fused Spinel
(Alumina-Magnesia Spinel)
Fused Spinel, Alumina-Magnesia Spinel is one of the most resistant refractory compounds. It has great features such as low thermal working temperature, outstanding refractoriness, thermal stability, and chemical stability.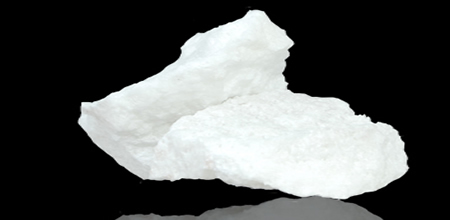 Fused Spinel, Alumina-Magnesia Spinel is a highly recommended refractory raw material. Use our high-quality pre-reacted ALUMINA-MAGNESIA SPINEL for developing high purity refractories in both monolithic and brick form.
Our high quality Fused Spinel has high bulk density, great color, strong resistance to corrosion and anti-detonation. It adopts high pure MgO and Chemical Al2O3 to smelt by EAF. Applications include but are not limited to the proof of EAF, basic oxygen furnace, steel ladle, intermediate zone cement rotary kiln, etc.
Contact KT Refractories for Fused Spinel, ALUMINA-MAGNESIA SPINEL, or other refractory raw material because we save you time and money!
Call us at 1-877-365-2995 or email us at ConsumerService@KTRefractories.com for your refractory raw material, chemical additives or minerals need!
Fused Spinel, Alumina-Magnesia Spinel Data Sheet:
AM-50
AM-70
AM-85
AM-90
Guaranteed value
Typical value
Guaranteed value
Typical value
Guaranteed value
Typical value
Guaranteed value
Typical value
Chemical Composition (%)
Al2O3
49-54
53.7
71-76
74.12
82-87
83.76
88-92
88.12
MgO
42-47
43.92
22-27
24.66
12-17
15.57
8-12
11.24
CaO
≤0.8
0.64
≤0.65
0.39
≤0.5
0.16
≤0.4
0.14
SiO2
≤0.6
0.43
≤0.4
0.29
≤0.4
0.19
≤0.25
0.16
Fe2O3
≤0.6
3.50
≤0.4
0.19
≤0.4
0.13
≤0.4
0.14
True Density (g/cm3)
≥3.40
3.50
≥3.20
3.35
≥3.20
3.39
3.30
3.40
Grain size (mm)
8-5 5-3 3-1 1-0
Fine (mesh)
-180 -220 -240 -320
Test standard
KTB01002-2003
Packing
25 kg/bag, 1000 kg/bag
Usage
Refractories