High Alumina Corundum
High Alumina Corundum is the raw material used to produce high Alumina Corundum refractory bricks for extreme demands.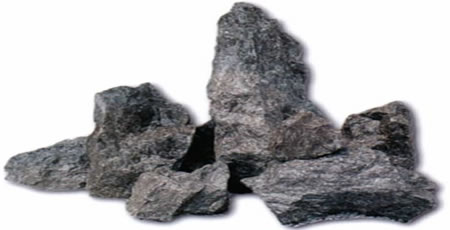 The alumina content results from the use of synthetic corundum of high purity, such as white fused alumina or tabular alumina. Our High Alumina Corundum is very high purity, with Al2O3 content up to 98.5%.
Contact KT Refractories for High Alumina Corundum, Corundum, or other refractory raw material because we can save you time and money!
Call us at 1-877-365-2995 or email us at ConsumerService@KTRefractories.com for your refractory raw material, chemical additives or minerals need!
High Alumina Corundum Data Sheet:
Type

Properties

Fusing type
SWA-A
SWA-B
Chemical Composition (%)
Al2O3
≥98
≥98.5
TiO2
≤1
≤0.8
C
≤0.15
≤0.12
Bulk density (g/cm3)
≥3.80
≥3.85
Apparent porosity (%)
≤3.5
≤3.0
Dust rate (%)
≤1
≤0.80
Test standard
KTB01013-2004
Packing
25 kg/bag