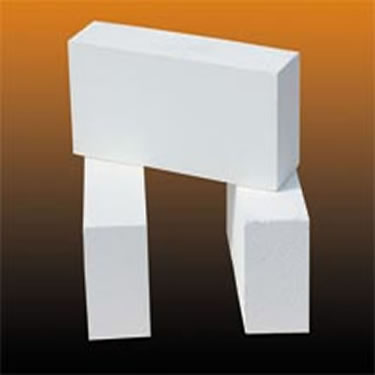 Insulating Fire Bricks
Insulating fire bricks (IFBs) are called soft bricks; compared to hard bricks or Fireclay bricks, they are light in weight. They can be easily cut by handheld hack saw or other hand tools like chisel. Insulating firebricks have high porous rate and have excellent insulating properties. KT insulating firebricks are white in color and have precise dimensions.
KT Refractories offers a complete range of insulating firebrick (IFB) that offer excellent performance and value for a wide variety of industries and applications. Different grades of insulating firebrick are manufactured according to international standards, and are suitable to operate in various temperatures and atmospheres up to 3000°F. Excellent Features of Insulating Firebrick are listed at the lower right side of this page.
For higher temperature insulation, we also distribute Alumina Bubble Bricks for higher hot strengths.
Call KT Refractories at 1-877-365-2995 to order Insulating Firebrick (IFB) today!
Or buy online today: