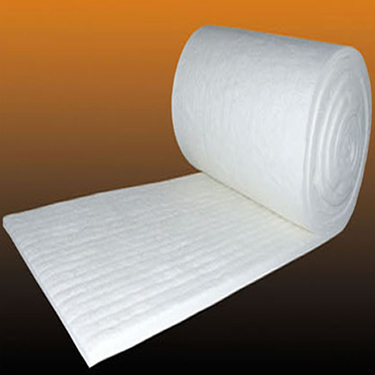 Ceramic Fiber Blanket
Ceramic Fiber Blanket is a great energy saving product because of its superior insulating properties, low heat storage, and complete resistance to thermal shock. It is widely used as industrial insulation, high temperature insulation, and in a variety of heat processing applications. Ceramic fiber blanket is produced from high strength spun ceramic fibers and is needled to provide exceptional handling and construction strength. KT Refractories stocks large amounts of High quality Ceramic Fiber Blanket in Houston, TX: 2300°F and 2600°F Ceramic Fiber Blankets with different widths, densities, and thicknesses. Related Ceramic Fiber Blanket products are also available: ceramic fiber strips, ceramic fiber modules, ceramic fiber paper, ceramic fiber bulk, ceramic fiber textiles, ceramic fiber board, etc.
New items - Bio-Soluble Blanket in 1", 1.5" and 2" thick. Bio Soluble fiber is another option of high temperature insulation, compatible with ceramic fiber. It is environmental friendly and non-itchy to skin. We have bio soluble blanket and bio soluble paper in stock now!
New items - Ceramic Fiber Strip in stock -- 2300°F 8# 1" thick, 3", 4", or 6" wide Ceramic Fiber Strips in 300" length. Ceramic Fiber Strips are packed in a box of 6 or 4, and they are cut out of Ceramic Fiber Blanket. Ceramic Fiber Strips are soft and commonly used as gasket material. Ceramic Fiber Strips are cut from Ceramic Fiber Blanket, therefore they have all the insulating advantages and excellent features of ceramic fiber blanket.
Call KT Refractories at 1-877-365-2995 to order Ceramic Fiber Blanket today or buy online!